Since the beginning of my post, I have been sharing with you ways and ideas on how to live a greener life.  Now, that Christmas season is fast approaching and people will be very busy on buying and creating decorations thus a lot of footprints would be consumed .  It is not hard to celebrate Christmas in a Greener way and all we need is some creativity and love.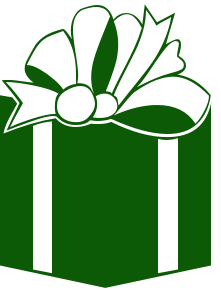 It is afterall, a season of Joy and Love, a greener Christmas would be a nice gift on helping our environment.
Thousands of Christmas cards are printed every year and this means a lot of trees needed to cut down to made them. Buy cards that are made of recycled materials or maybe yet, create your very own Christmas card using materials you have at home or there is a better alternative idea,  send an e-greeting to your friends on abroad.  You save money and you get to choose from wide varieties of Christmas E-Card.
Considering that Christmas trees can last for years, using them will be a great idea.  You can save energy and money.  All you need to do is think of a new theme , if your motif last year is red Christmas then you can go for blue Christmas or Gold Christmas this year.  It is all in your imagination but the good thing is you get to save a lot of money.
Gifts are the best thing on Christmas time,  this year, why not do your own christmas gift, if you know how to bake, bake your favorite cake or cookies and wrap them and your visitors will surely thank you for this wonderful Christmas gift, here are just some of green christmas ideas.
Our Christmas present doesn't need to be new always,  charity shops and 2nd hand store had a variety of products that your friend or family would like.